Blackberry & Apple Crumble Muffins
Posted

by

Alice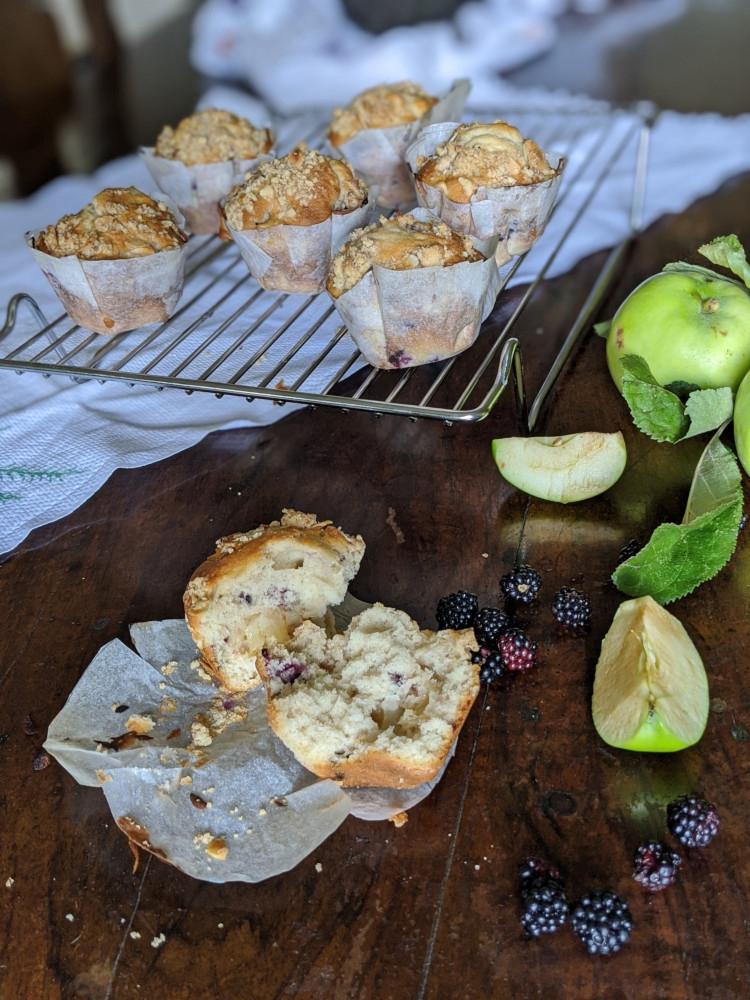 I came up with the idea for these muffins after eating a blueberry crumble muffin. The texture of the crumble just adds a little more excitement to the muffin and of course we all know that apples, blackberries and crumble are a match made in heaven.
It is important to use a muffin not a cupcake tray and case as compared to cupcakes the muffin tray and case is much larger. If you only have cupcake trays and cases then just half the recipe.
These muffins freeze wonderfully well and only take an hour to defrost in a warm place. Enjoy for breakfast or any time a snack is required!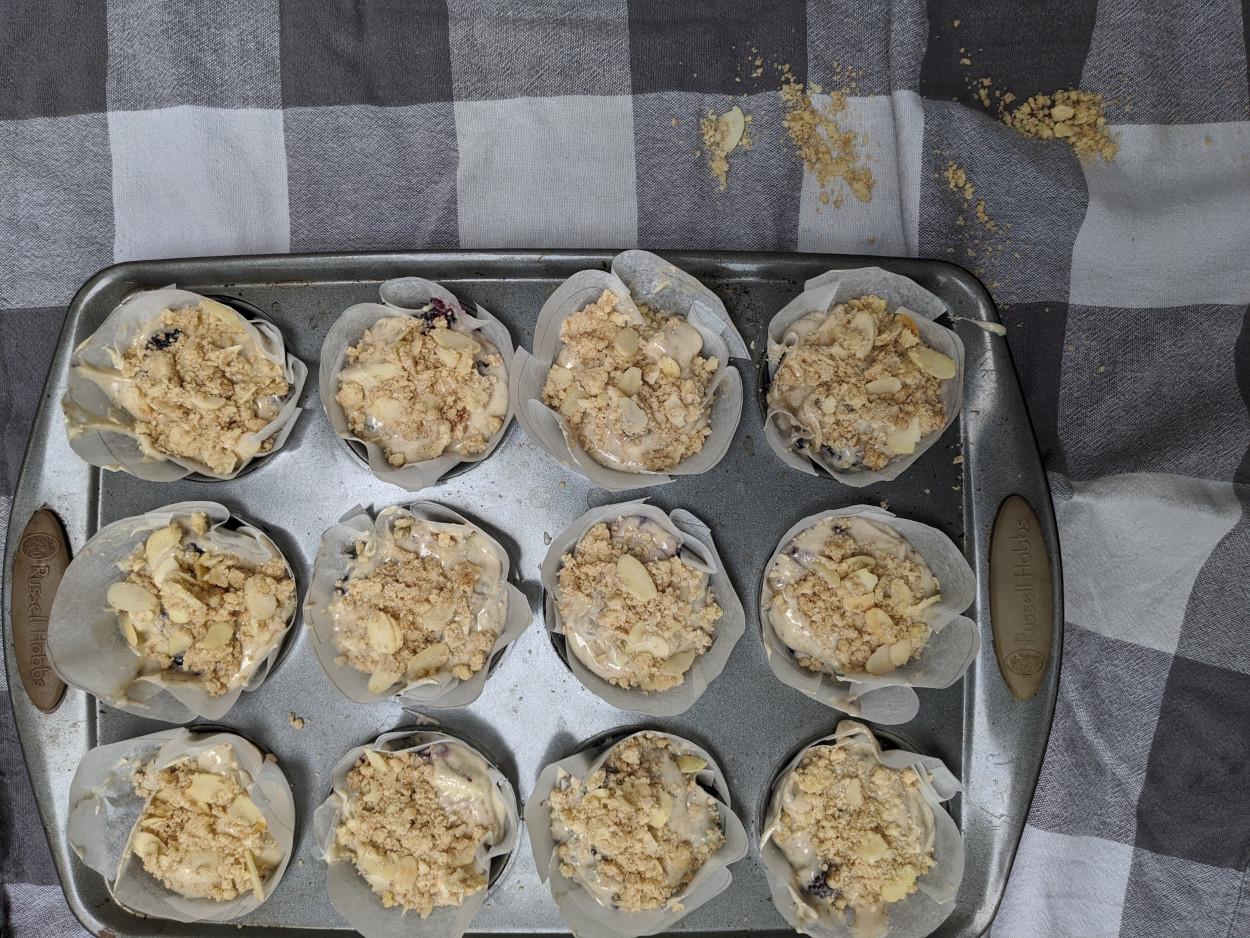 Ingredients
Muffins
240g Plain Flour
240g Caster Sugar
2 Tsp Baking Powder
1/2 Tsp Salt
2 Eggs
120ml Milk
60g Soft Butter
60g Sunflower/Vegetable Oil
150g Blackberries
2 Cooking Apples (Bramley or other)
Crumble Top
50g Plain Flour
30g Butter
1 Tbsp Demerara
1 Tbsp Flaked Almonds (optional)
Method
Preheat your oven to 180°C or 375°F (Gas Mark 6), and line a 12 hole muffin tray with muffin cases.
For the crumble top - place the 50g of flour and 30g of butter in a bowl, rub the butter into the flour, then add the demerara sugar. Scrunch the mixture in your hands so you form little crumble pieces then add the almonds and set to one side.
Peel and core the apple, then dice into small cubes.
Place all the ingredients for the muffins in a bowl, apart from the blackberries and apple, and mix until you have a smooth batter. It is much easier to use an electric mixer if you have one.
Fold in the blackberries and apple so that they are evenly dispersed.
Fill each case with the mixture, you will need to fill it almost to the top.
Sprinkle the tops of the muffins with the crumble mixture.
Bake in the centre of the oven for 20-25 minutes or until when a skewer is inserted it comes out clean.