Brown Butter Cookies
Posted

by

Alice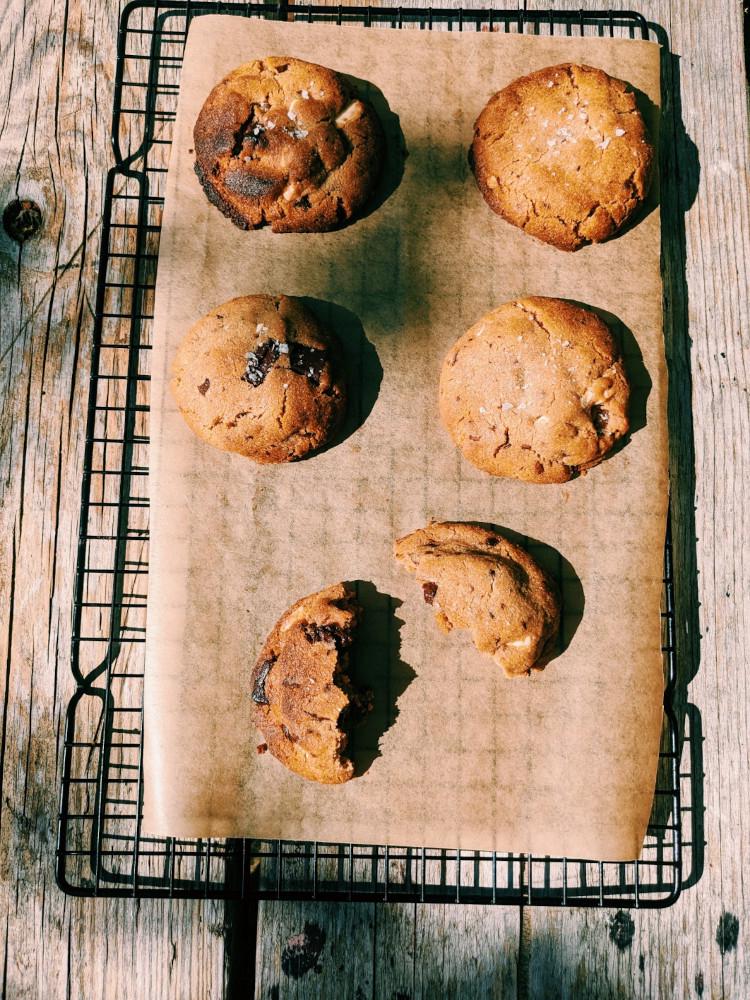 A lot of recipes will brandish themselves and say that they are "THE BEST" or "THE ULTIMATE" often with mediocre results a far cry from their lavish title. However I feel that this cookie recipe really deserves it's title of "The Ultimate" as it really is everything a cookie should be and more.
My friend Lucy who writes a fantastic blog "Sumptuous Simplicity" is the creator of this recipe. Lucy is a scientist and a keen baker, which is a marriage made in heaven. Her scientific understanding of baking and months (actually years) of trials she has come up with this heavenly cookie.
Now cookie heaven is different for everyone, so I have made a few notes of how to alter the recipe to make sure you make your nirvana. My personal preference is soft center/a little underbaked and a crisp outer edge, plenty of chocolate and a good hit of flavour.
Crispier Cookie - Use more 70% white sugar 30% brown. Do not be tempted to cook them for longer they will just dry out and become a biscuit.
Chewier Cookie - Use 100% brown sugar
Doughier Cookie - Reduce the temperature to 170°C and bake for 2 minutes less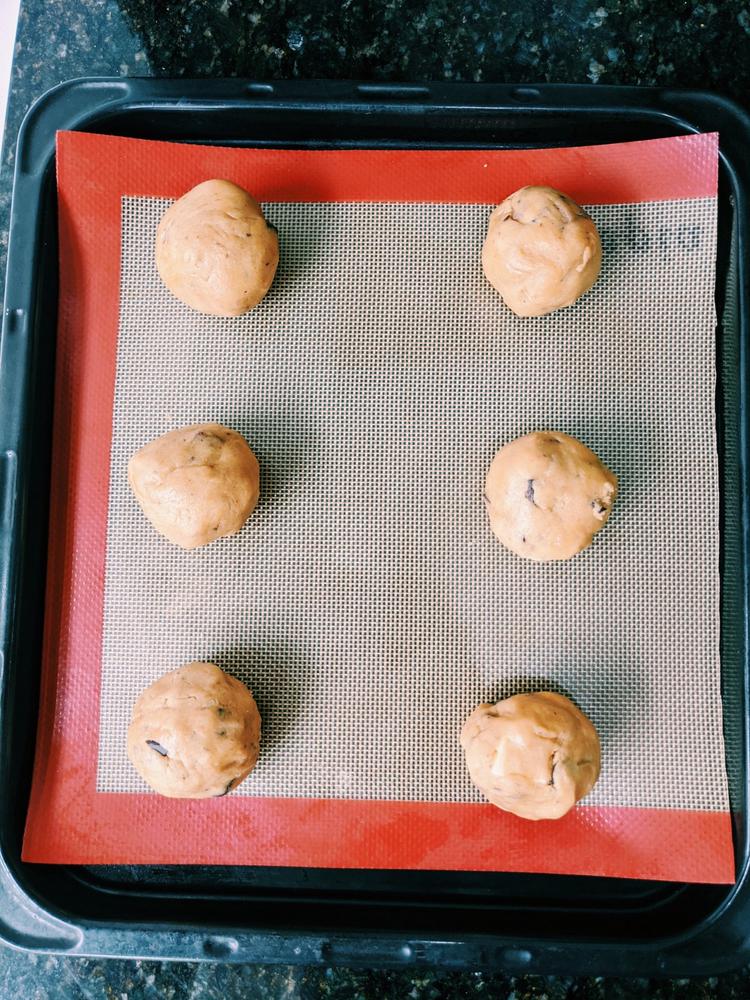 You may question the "brown butter" element in this recipe. It is 1 minute more work which really elevates the cookie to new heights. Brown butter, also known as beurre noisette meaning "nut butter", is made by melting butter on a medium heat until it starts to turn a light brown colour. As the water evaporates off the butter, the milk solids start to caramelise which creates the most delicious nutty/caramel, fragrance and taste, just the notes we are looking for in this cookie!
The cookie dough freezes brilliantly, roll it up into your required size and place on a lined baking tray, freeze for 2 hours then place in a freezer bag. When in need of a cookie kick, pre heat the oven to 180°C and bake adding 2 minutes to the non-frozen cooking time.
Ingredients
120g Butter
150g Light Brown Sugar
50g Caster Sugar
1 Egg
160g Chocolate (whatever you like to use - a bar is better than chips)
1 Tsp Vanilla Extract
200g Self Raising Flour
Method
Preheat your oven to 180°C or 355°F (Gas Mark 4), and line a baking tray with baking paper.

Place your butter in a sauce pan over a medium heat. At first it will bubble vigorously, but then the bubbles will subside and become foamy and you will start to see that it is going pale brown and it smells nutty. When you have reached this stage remove from the heat and pour into a bowl and leave in the fridge for 5 minutes.

Cut your chocolate into large pieces- I tend to cut each square in half.

Tip the sugars into a bowl and mix in the cooled melted butter to form a paste.

Add in the egg and whisk with an electric mixer or a hand whisk for 2 minutes until light and fluffy, if it doesn't become fluffy add 1 tbsp of oil and keep mixing.

Sift in the flour and fold in to the mixture.

Add the chocolate chips and mix until evenly distributed.

Place in the fridge for a minimum of 30 minutes.

Weigh out the dough into 70g balls, then place them on your baking tray, separate them well as they will spread. You might need 2 baking trays. (If you are freezing the dough this is when you would freeze them.)

Bake for 13-14 minutes.

Remove from the oven, I promise they are baked even if you think they aren't.

Leave to cool for 10 minutes.

Sprinkle with sea salt flakes for a little extra kick.