Chickpea Burgers
Posted

by

Alice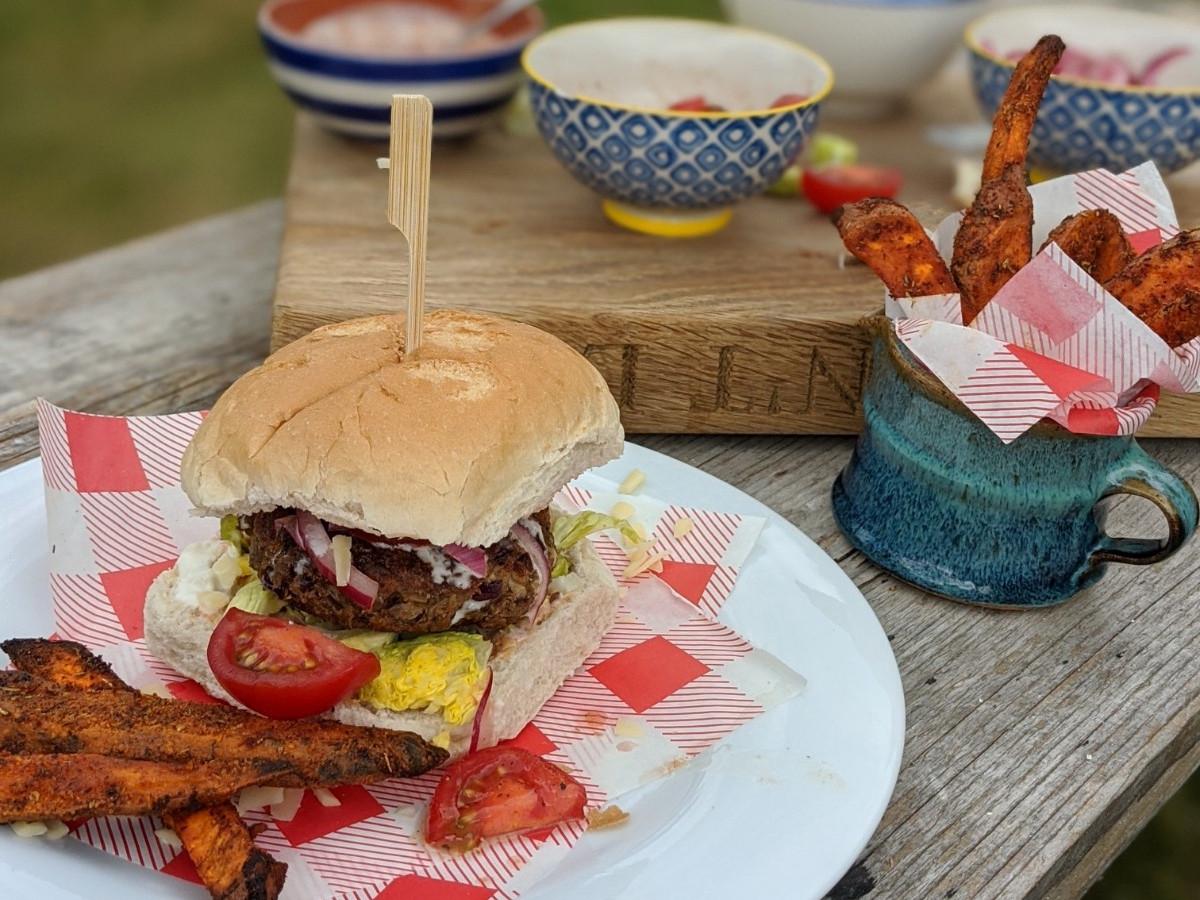 Who doesn't love a burger? These falafel burgers are the ultimate vegetarian burger, packed with delicious flavours and a wonderful crunchy shell. YUM!
These are a doddle to make and are a perfect mid week meal. The great thing about these burgers is they can withstand a lot of other flavours, I like to make lots of extra fillings to go in side which makes this burger even more delicious. Here are some of my favourite fillings:
Garlic Mayo - 2 cloves of crushed garlic and 2 Tbsp of mayonnaise
Quick Pickle - 1/2 a finely sliced red onion, 1 Tbsp of vinegar, 1 Tbsp of water, 1 Tsp of sugar and 1/2 Tsp of salt- mix and leave for 15 minutes
Shredded Gem - Finely sliced crunchy gem lettuce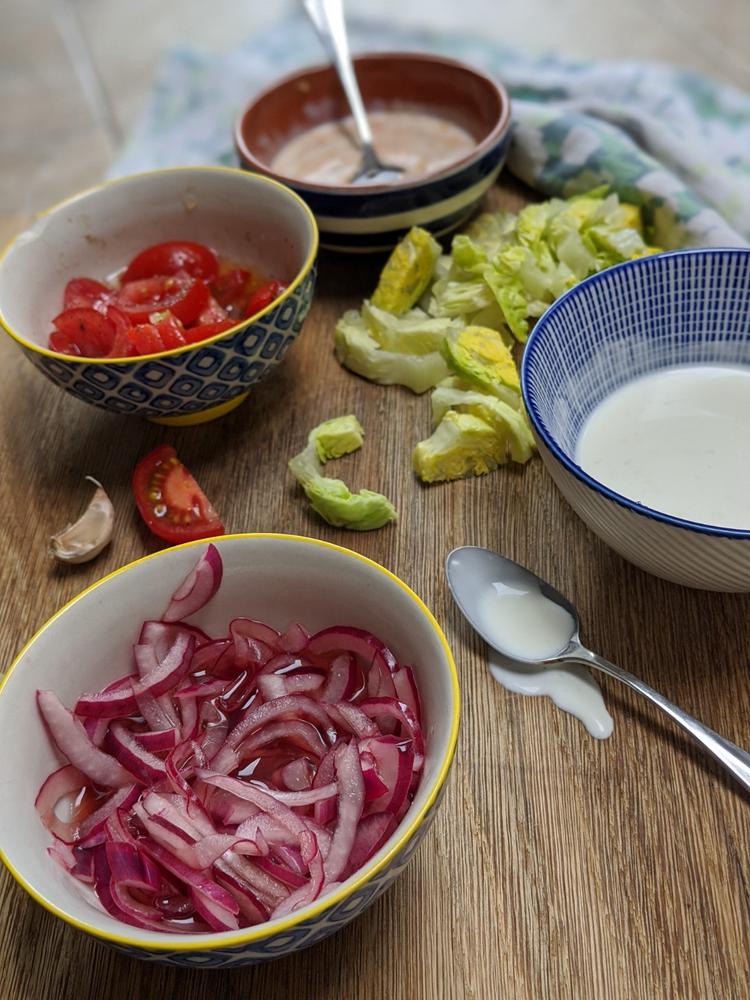 I think that sweet potato wedges are a winner with these burgers and I like to make a smoked paprika rub to go over mine. I take 1 sweet potato between 2 people, cut into wedges, drizzle over oil, sprinkle with salt and smoked paprika and roast for 30 minutes until crunchy but soft in the middle. Keep the skins on for extra crunch.
A falafel is usually made with lots of fresh coriander, if you have any then it will really lift these burgers - definitely worth adding. Spinach also works a treat in these burgers. If you are going to add spinach and coriander but don't have a blender make sure you slice them up nice and fine.
Ingredients
1 Tin Chickpeas (Drained)
1/2 Onion
2 Cloves Garlic
1 Egg
2 Tbsp Plain Flour
2 Tsp Garam Massala
2 Tsp Cumin
Method
Preheat your oven to 200°C or 400°F (Gas Mark 6)

Finely dice the onion and crush the garlic cloves

Place the chickpeas in a bowl and mash, until the skins have broken down - you can also use a food processor to do this. If using a food processor, place all the ingredients in the processor with a good pinch of salt and blend until smooth.

Add all the remaining ingredients as well as a good pinch of salt and stir until well combined

Place in the fridge and leave to chill for 30 minutes

Remove from the fridge and place a large frying pan on a medium/high heat, add in enough oil to reach 1 cm deep in the pan.

Using wet hands shape the mixture into 4 patties

Fry for 3 minutes on either side or until deep golden

Place in the oven on a lined baking tray for 5 minutes to cook through